Welcome to Iqbal's Web Design Portfolio. I am a Freelance front end Web Designer based in Sheffield, Yorkshire. I am specialist in all aspect of Web Development, Content Management System, SEO and e-commerce solutions. It gives me great pleasure to take a creative approach in order to ensure you business objective is achieve through implantation of best modern practice: SEO friendly user- oriented design .
Whatever you are looking for, whether it's a bespoke functionality website or CMS, I pride myself as a professional freelance website designer on offering my clients an affordable, high quality, innovative, cutting edge web solution that is tailored to their businesses' needs. Hire me today and get your business ready to leap forward
Custom Web presence
As a freelance web designer, I have no overheads therefore I pass the savings on to you, to hire me, please call 07971739032.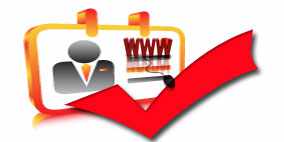 Excellent set of skills with a confident working knowledge of the latest web design technologies. Unlike big web Design Company I offer high quality web solution at the fraction of the cost.
I am a good listener, have close professional relationship with client..
My primary goal is to help business like yours to grow
Nothing make me  happier than see a fully satisfied client with beautiful website.
Free technical support,Free training provided
Free hosting, domain name, updates and support
A responsive website is that adapt itself beautifully across multiple devices, browser, screen size, resolution and orientation.
If your website is not optimize for small screen,  then it is not mobile friendly, you may risk losing visitors, and ultimately your business
Contact me for a Fresh dynamic, affordable & cost effective Responsive Web Design for success.
high performance website,
Unique cutting edge design
Latest programming languages HTML5 and CSS3
Bespoke functionality
How is your website doing in Google, Yahoo and Bing?
Would you like to boost your ranking in major search Engine?
See your site on top Search Result page for particular keyword phrases?
Do you need little help from local freelance SEO consultant?
I have proven Track records to make your website visible, and increase traffic.
Iqbal has proved a great ally in helping us understand the processes involved in search engine optimisation and guiding us towards implementing the changes needed to improve our keywords ranking. As a result, from being virtually invisible on Google, we are now ranked top 5 for most of our keywords and generating more site visits and orders as a result – all achieved within a two month period.
More
Iqbal has working for us over a year now. He is great friend, he has done couple of our website design and development, maintenance as well as doing seo . He is doing an excellent job.